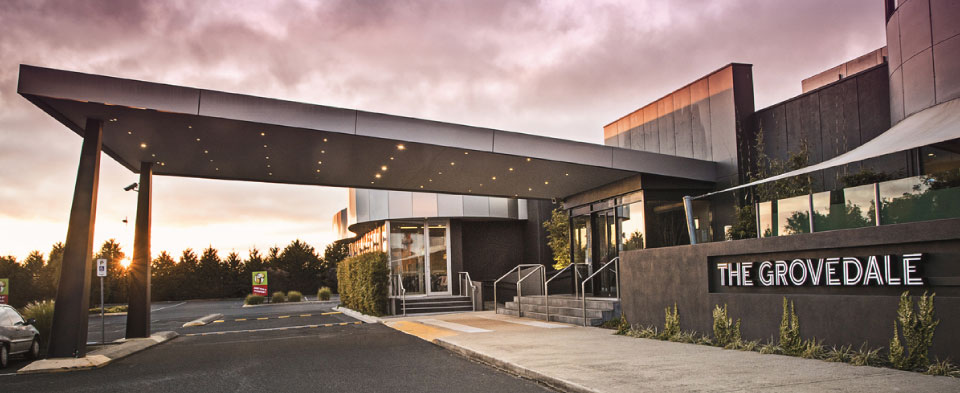 THE GROVEDALE HOTEL – A FAMILY AFFAIR
The hotel is owned and run by the Taylor family, who have a long history in the hospitality industry owning venues in Victoria and South Australia since the 1970s. The family's experience spans three generations of Taylors. And the current manager, Joel Taylor, is working on the fourth generation as we speak. Joel and his father John have run The Grovedale Hotel since 2006 and have significantly invested in the full refurbishing of the venue.
---
Here to serve the community
The Taylor's are proudly local. Through the hotel, the family sponsors local sports clubs, charities, events and social initiatives. They recognize that their success comes through being part of a successful community. For more than 45 years the Taylor's have been through the trials and tribulations side-by-side with the broader Geelong community taking the up's with the down's. It's the reason why they love what they do – the ability to serve the community everyday.
---
Sleeves-up family owners who care
On a day-to-day basis you'll find the owners Joel and John 'on the ground' talking to patrons, most of who they know by name, pulling beers and liaising with staff. And when they are not doing that they are beavering away in the back room coming up with ideas of how they can make your experience better every day.
---
Staff with good old-fashioned manners and a smile to boot
The first thing you'll notice when you walk in to the hotel is the welcoming and down-to-earth staff. It's something that everybody who works at the venue prides themselves on. Whether it's a "hi" as you walk in, a cheeky joke while you're getting your beverage poured, or going the extra mile to make sure you have a great experience, our staff are here to help.